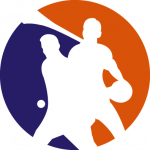 The GPA have reminded authorities that they must make sure that players, particularly new panelists, are aware of the Anti-Doping Code.
The statement follows the 2 year suspension to Monaghan panelist Thomas Connolly.
Connolly has been handed the ban after he tested positive for a banned steroid during an out of competition test in mid-February.
The GAA Anti-Doping Hearings Committee says his violation was not intentional and not subject to the standard four-year suspension.
Connolly, who has the right to appeal, featured for Monaghan in this year's Dr McKenna Cup campaign has been suspended since mid-March after it emerged that he tested positive for the banned steroid, "Stanozolol", which is commonly used by athletes to lose fat while retaining lean body mass.