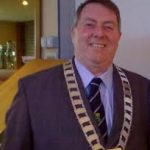 It's emerged that 21 people are to lose their jobs at Medisize in Letterkenny, all of whom were taken on earlier this year on a temporary basis to cover one specific order.
Six people have already gone, with 15 more to go.
Cllr Gerry Mc Monagle is Mayor of the Letterkenny Municipal District, he says while any job losses are to be regretted, the situation could be much worse...........