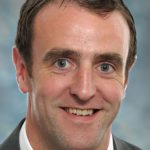 The North's Environment Minister has confirmed planning approval for an underground extension to an existing open cast mining operation in County Tyrone.
The permission for the mining of gold, silver and lead at Cavanacaw, west of Omagh, includes approval for a further 15 years of work at the site.
Approval has been granted for a programme which is expected to cost between 17 and 20 million pounds.
Underground works will see the existing mine extend to a length of 600 metres and a depth of to 350 metres. The package also includes provision for the restoration of the above ground site.
Minister Mark H Durkan says the proposed operation by Omagh Minerals will be of major benefit to the area.
Mr Durkan added that environmental protection will be of paramount importance, and the company will be operating within strict compliance parameters.
The developer anticipates that once the mine is fully operational, it will employ 130 people, with an annual wage cost of approximately £4million.