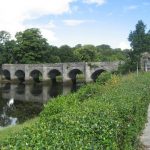 Swan Park in Buncrana could become one of the county's important tourist draws according to local councillor and Inishowen Municipal District Chairperson Rena Donaghey.
She was speaking after the park received a Certificate of Excellence from Trip Advisor.
Cllr Donaghey says it's the first Donegal County Council facility to get such an award....