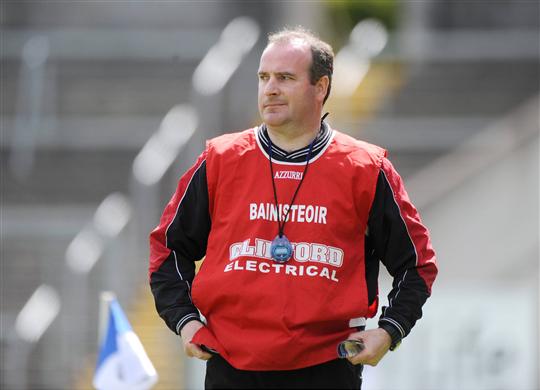 The Chairperson of the Donegal Municipal District has told a meeting that the death late last month of Sergeant Michael Galvin is a tragedy that should never have happened, and those involved in GSOC should now review their own positions.
Sergeant Galvin died of a gunshot wound in Ballyshannon Garda Station, and it's reported he had been under stress as a result of a Garda Ombudsman investigation. He was unaware that he had already been cleared.
Cllr Barry O'Neill knew him well, and had met him just a day before his death to discuss arrangements for the Rory Gallagher Festival.
Speaking at a meeting of the Donegal Municipal District last evening, Cllr Barry O'Neill said he is particularly angered by the statement issued by GSOC last week in which they stated that "much of the commentary around the death of Sergeant Mick Galvin has been misleading, inaccurate and inflammatory".
He says he was disgusted to think that an independent commission could be so cruel, knowing that a family is hurting at the loss of a husband, father, son and brother.
This tragedy he says could have been avoided if GSOC had of communicated a message that was over 5 days old on their desk, and he called on GSOC to retract that statement and apologise to the Galvin family.
He concluded that while welcoming the Minister setting up an inquiry, he believes those in charge of GSOC need to review their own positions immediately.