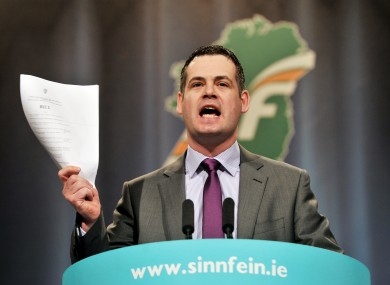 The Dail has heard new claims that IBRC's liquidators were involved in a major agreement with Denis O'Brien - which will not be investigated by a Commission of Investigation.
Sinn Fein TD Pearse Doherty says the liquidators agreed a loan facility of 315 million euro with the businessman - nine months after the bank was put into liquidation.
He says this agreement came after the liquidators had rejected three earlier attempts by Mr O'Brien to renegotiate his loans - and after O'Brien had threatened legal action forcing the liquidators to honour an alleged verbal agreement with the bank's former chief executive.
Deputy Doherty says the terms of reference for the IBRC inquiry need to be amended to investigate his claims.....