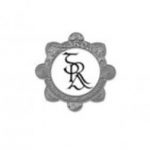 The Garda Representative Association has echoed calls for reform of the sentencing laws in Ireland which allow prisoners to have 25 per cent of their sentence written off for good behaviour.
It's after the man responsible for the death of Garda Gary McLoughlin was released from prison with 21 months remaining of an 8 year sentence.
Gary McLoughlin was killed in the line of duty after a car chase at Burt in County Donegal in 2009.
Martin McDermott from Raphoe was sentenced to eight years with the last year suspended in 2011 for driving a stolen car that collided with a Garda car at high speed
GRA spopkesperson Garda Brendan O'Connor says the fact that Mr Mc Dermott has been released early "beggars belief"......