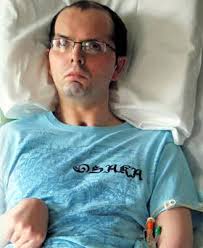 The family of Derry sectarian attack victim Paul McCauley want justice, a Sinn Féin politician who met with them yesterday has said.
The 38-year-old father of one died in the early hours of Saturday in a care unit in Derry. His family was with him.
The civil servant was 30 when he was attacked by a mob at a barbecue in the Waterside in Derry in 2006, and never regained consciousness.
The investigation into the attack has now become a murder investigation.
Sinn Féin's Martina Anderson spoke to the family yesterday. She says they now want justice, and there is people out there with information: