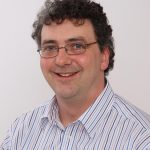 The HSE has claimed it never sanctioned a cut in the NowDoc services in Donegal but the TD who made the claims doesn't not believe that is the case.
There was public outrage at the revelations from Deputy Thomas Pringle that from June 15th there would be no NowDoc service from the Derrybeg and Carndonagh centres from midnight to 9am Monday to Thursday.
The HSE told a meeting of Donegal's Oireachtas members yesterday that this was not the case.
But Deputy Pringle doubts this, but has welcomed a commitment that the cuts will not be implemented: