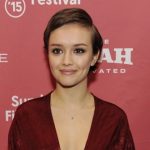 If you hadn't reached peak-whimsy be the end of The Fault in Our Stars we present to you the trailer for Paper Towns - which is basically 100 percent cornfed whimsy.
Check it out.
Here, the blind kid from Fault (child singing-sensation Nat Wolff) gets gooey-eyed over 22 year old English model Cara Delevigne when she notices him, and then things get all mysterious.
Both Fault and Paper Towns are based on books by the American author John Green who has become a dominant force in making teens weep around the world. This property is slightly less of a weepy than the one with the dying cancer children but it's still hard to take this trailer seriously.
Paper Towns is in cinemas in August 2015.