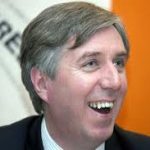 The Football Association of Ireland have welcomed the news that FIFA President Sepp Blatter has decided to step down.
FAI CEO, John Delaney said,
"This is good news for world football and not before time. These are changes that we had called for and had hoped would come. We believe there is now an opportunity for real change and reform at FIFA.
"It is important that this opportunity to change the culture within FIFA at the highest levels is not passed up."