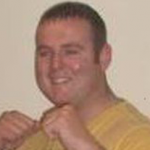 In what's been described as a unique cross border initiative, Crimestoppers has launched an appeal for information in relation to a murder outside Buncrana over three years ago.
24 year old Andrew Allen was shot dead at his home in Links View Park, Lisfannon, on February 9th, 2012.
Mr Allen was killed after gunmen fired shots through the windows of his rented house.
The group Republican Action Against Drugs claimed responsibility for the killing.
Gardai say they believe there were a large number of individuals involved on the night of Andrew's murder and that some of those people did not intend for the events that unfolded to lead to his death.
They're appealing for anyone involved on the night, or anyone with information, to contact Crimestoppers, which runs an anonymous service.
Several people have been questioned, with one man arrested 13 days ago. So far, noone has been charged.
Crimestoppers can be contacted on 1800 25 00 25 in the Republic or 0800 555 111 in Northern Ireland.