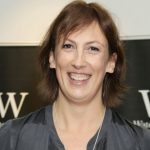 Miranda Hart has admitted she has finally grown to love herself after feeling she "didn't fit in" while growing up due to her shape.
The 42-year-old comedian, who has starred in BBC shows Call The Midwife and Miranda, said she has learned to accept her 6ft 1in body.
She told the Mirror: "Being taller and bigger than most actresses I knew, I was never going to play the girlfriend or the daughter, so I wrote my own shows.
"Growing up when you are tall you feel like fish out of water and feel different and you don't fit in.
"But as you get older you just think, I can't change it – I am who I am and I have got to love myself.
"So now I try and put my shoulders back and be a bit more confident about it."
The actress will appear in blockbuster comedy Spy alongside Bridesmaids star Melissa McCarthy, Jude Law, Jason Statham and rapper 50 Cent when it hits cinemas on June 5.