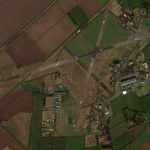 The North's Agriculture Minister has said since the announcement that up to 800 Department of Agriculture and Rural Development jobs would be relocated to Ballykelly, there has been significant interest in the site from other sources.
Michelle O'Neill was responding to questions from East Derry MLA Cathal O'hOisin.
He says this means that as well as the 800 jobs expected under the location, there is potential for many more jobs in other sectors.