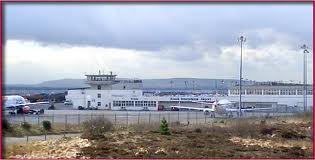 Donegal's Councillors have deferred a decision on proposals to invest thirty thousand a year into Ireland West Airport over the next ten years.
As part of the deal, in conjunction with six other councils, Donegal council would receive preference shares.
Ireland West Airport is seeking to raise funds to boost passenger numbers.
A number of councillors expressed concern with the lack of detail on the proposals and suggesting money would be better invested in Donegal airport.
Amongst them was councillor John O'Donnell...................
Councillor John Ryan was one of a group of representatives who were keen for the deal to be passed.
He says it could boost tourism numbers to the county, and makes commercial sense................