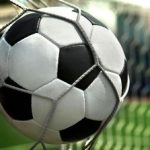 The Donegal Junior Football League AGM was held last night.
A motion was passed whereby any Ulster Senior League side or any club from another league who wish to transfer to the Donegal League will not automatically rejoin in the Premier Division.
The side coming in can be placed in any division at the discretion of the executive if accepted.
A new league will also be played on a Saturday, with a motion passed to bring in a reserve league.
Any of the Sunday sides who play reserve teams will compete in this new league.