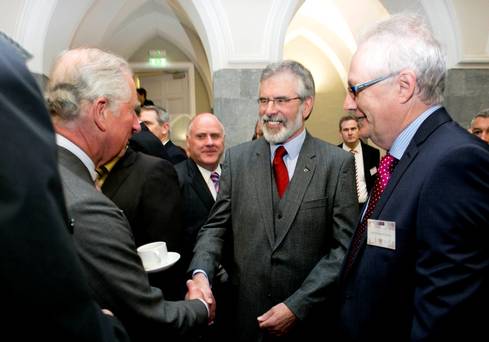 Sinn Fein President Gerry Adams and Britain's Prince Charles have shaken hands at an event in Galway.
The meeting of the two men is seen as a landmark moment.
No member of the Royal family has ever met the Sinn Fein president.
Tomorrow, Prince Charles, will visit Mullaghmore in Co Sligo where his great uncle Lord Mountbatten was killed by the IRA in 1979.
Speaking earlier, Mr Adams reflected on its significance.......