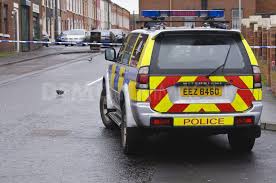 A car was damaged in a petrol bomb attack at a home in Derry.
Police said the device was thrown into the driveway of the home in the Galliagh area on Friday at 1am.
The resulting fire was put out by a neighbour.
A police spokesman added: "At this stage a motive has not been established and police are keen to hear from anyone who saw suspicious activity.
"Information can be given on the police non-emergency number, 101, or by calling the Crimestoppers Charity anonymously on 0800 555 111."