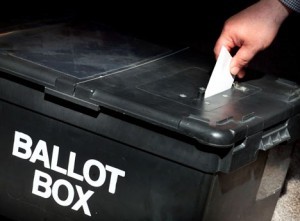 Details of the counting process for the forthcoming referendums have been revealed.
Polling on the same sex marraige and the minimum age for presidential candidates will take place on Friday the 22nd of May with polling stations open from 7am to 10pm.
As is the norm, those living on the islands will vote a day earlier than those on the mainland.
In Donegal North East 59,006 people are intitled to vote while the figure for Donegal South West is 61,678.
732 on Donegal's 6 islands are entitled to vote however all of those figures do not include those on the supplementery register.
Counting of Ballot Papers in Donegal North East will take place at the Bonagee Centre, Letterkenny with Geraldibe O'Connor the the Returning Officer.
The St John Bosco Centre in Donegal Town will host the counting of Ballot Papers for Donegal South West under the eye of Deputy Local returning Officer Liam Ward.
Ballot Boxes will be opened at 9am sharp on Saturday, May 23rd.