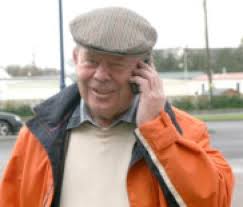 A Fianna Fail Cllr in Co Donegal has confirmed that he will be voting No in the marriage equality referendum.
Polling on the same sex marriage referendum will take place next Friday with polling stations open from 7am to 10pm.
The Fianna Fail party have been advocating a Yes vote in the referendum.
But despite this, Cllr Sean McEniff, who is Irelands longest serving County Cllr, says he believes many other Fianna Fail party members will also vote no......