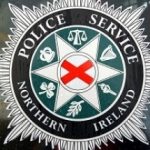 Police In Derry are appealing for information after an incident yesterday in which a man called to a house in Cornshell Fields and asked a woman questions about her children.
Police say at about 11.30am yesterday morning, a man called at the house at Cornshell Fields claiming to be a social worker and asked a resident questions about her children.
Checks established that Social Services had not sent anyone to the house.
The man is described as being about 5ft 8ins tall and of a slim build. He had black hair and was wearing a grey suit. He was carrying a black file, and left the house on foot.
Police are apealing for information, and want to hear from anyone who was approached in similar circumstances.
Meanwhile, at around 1 o'clock yesterday morning, a young woman was in her home at Drumcliff Avenuesaw a man perform an indecent act outside in an alleyway.
He is described as being about 5ft 4 inches tall and of a stocky build. He had tightly shaved hair and was wearing blue tracksuit bottoms and a grey top.