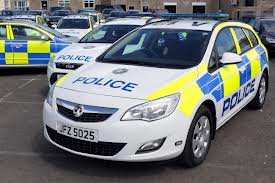 The number of crimes reported to police in Derry City over the last year has showed a decrease of 1.5 per cent.
According to figures released today, the total number of crimes reported was 7,909, down from 8,028 in the 2013/14 financial year.
While there were reductions in some categories, others had shown increases - there were reductions in the number of violent incidents, down by 73 and in theft,  down by 61.
The number of burglaries was up in the 12 months to the end of March with 69 more domestic burglaries, though the number of commercial burglaries dropped.
The number of sexual offences reported in the area also rose during the reporting period, by 48 to 234.
The number of frauds increased by 39 to 113.
In all 398 drugs offences were detected, an increase of 20 over the previous financial year.
Across Northern Ireland, there has been a slight increase in overall crime of 2.3%.