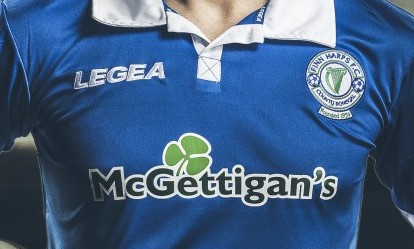 Finn Harps posted a small trading loss for the year of €8,756, compared with a profit of €1,114 for the year before, shareholders were told at the annual general meeting of  Finn Harps Co-operative Society Limited  held in the Villa Rose Hotel in Ballybofey last night.
The total cost of running the club for the year ending November 30th, 2014, was just over €250,000.
Around one fifth of the income comes from gate receipts, which amounted to €53,361 for the season, while sponsorship was up over 50% to over €35,000.
However, significant in-roads were made into the repayment of some old outstanding debts and the club is very much living within its means.
Fundraising initiatives remain vital for the club's survival and in 2014 brought in over €108,000.
Costs have been cut where possible and Harps have one of the smallest budgets in the league.
With the club currently top of the First Division table, there are grounds for optimism that additional revenue will be raised through bigger crowds in the months ahead.
Club secretary John Campbell expressed the hope that more work on the new stadium can resume in the summer months
The club's committee members are the same as for last year, namely, Sean Quinn, Chairman; John Campbell, Secretary; Chantelle Grant, Asst. Secretary and Registrar; Lorna McHugh, Treasurer; Aidan Crawford, Commercial Manager; James Rodgers, Youth Development Officer; and Seamus Gallagher, Fundraising/Operations Officer. Derek Wilkinson is back as a member of the officer board.
Commercial Manager Aidan Campbell is cautiously optimistic about the season ahead....