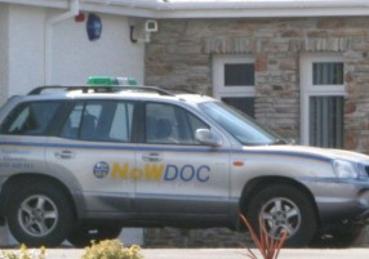 Fears have been raised that the Nowdoc service in Co Donegal is going to be scaled down.
Currently there are six doctors covering all of the shifts at the three centres in Letterkenny, Gweedore and Carndonagh. But there are concerns that the six doctors will be cut down to five.
There has been uncertainty over the service for the past number of months, and discussions have been ongoing.
Donegal Deputy, Pearse Doherty says the service will continue, but it will be russian roulette whether people get a doctor or not:
But Dr Alfie Mannion, who is Chairman of the Liason Group between Nowdoc and the HSE, says any cuts to the service will not be noticed by patients.
He says the proposals that have been put forward, are the cut the number of GPs by one after midnight.
Dr Mannion says this a cost cutting measure, as currently, there is no demand for NoWDOC after midnight: