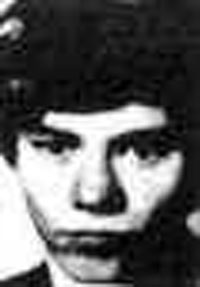 The family of a Strabane teenager, who was killed in the 70s, has issued an appeal for witnesses.
18-year-old Tobias Molloy died after being hit with a plastic bullet in July 1972.
He was returning to Strabane from Lifford on July 16th, 1972, when he was struck on the chest by a rubber bullet fired by the Bristish army.
He later died of his injuries.
The incident took place at the Camels Hump army checkpoint in the early hours of the morning.
Tobias had attended a dance at the Inter County Hotel and he was returning to Strabane after leaving his girlfriend home.
Tobias' family are appealing for witnesses who may have seen the incident that now.
The Pat Finucane Centre is supporting the family with the appeal. They will be holding a private clinic in Strabane this week for people who may have information.
The clinic will be held from 5 to 7pm this Thursday and 12 noon to 2pm this Friday.