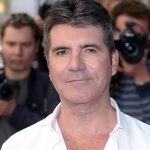 Nigel Lythgoe has warned Simon Cowell to "calm down" because he fears the music mogul could suffer a heart attack.
The 65-year-old TV executive, dubbed Nasty Nigel for his role as a ruthless judge on Popstars, suffered a heart attack in Los Angeles in 2003.
He now wears a pacemaker and has a defibrillator, according to the Daily Mirror, and has advised the Britain's Got Talent judge to give up smoking.
The So You Think You Can Dance? judge told the paper: "I really worry he will end up like me. He works too hard. Simon needs to calm down and give up smoking. He will still manage to take over the world but it will just take him a bit longer.
"He is a remarkable man. I have known him for many years but I had a heart attack while I was editing the second series of American Idol. It made me realise how vulnerable I am.
"Hopefully the pacemaker and defibrillator will keep me alive. And I don't smoke any more. But I do hope Simon slows down and takes it a bit easier."
Simon, 55, became a father to a son, Eric, in February last year and Nigel tipped him to have more children.
He said: "He's a good dad – I knew he would be … It's lovely to see. If you love animals then chances are you love children and that goes for Simon. In fact, if you asked him if he wanted more children, he would say yes."
Nigel shot to fame in the UK on TV talent search Popstars, where his blunt comments reduced many would-be stars to tears.
He went on to create Pop Idol, working with Simon, and was co-executive producer of the hugely popular US spin-off American Idol: The Search For A Superstar.