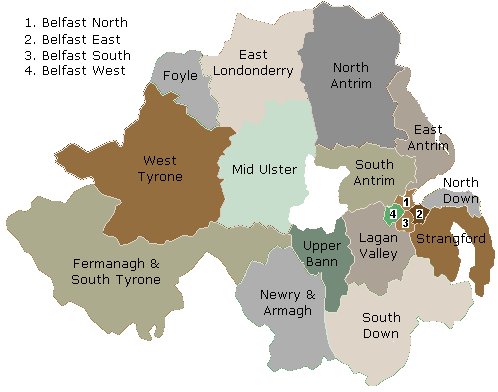 British Prime Minister David Cameron looks set for re-election, with his Conservative Party on the brink of a majority in the House of Commons.
It's been a devastating night for Labour under Ed Miliband and Deputy Prime Minister Nick Clegg' s Liberal Democrats - with both looking likely to resign.
The SNP meanwhile has won almost all of the seats across Scotland - while UKIP's Nigel Farage is facing defeat in Kent.
In the North, the DUP has maintained the eight Westminster seats it won in 2010, gaining East Belfast from the Alliance, but losing South Antrim to the Ulster Unionists.
The Ulster Unionists have also won in Fermanagh South Tyrone, taking the seat previously held by Sinn Fein's Michelle Gildernew.
The SDLP have held their three seats, with Mark Durkan seeing off the challenge of Sinn Fein's Gearoid O'hEara in Foyle, while Pat Doherty easily held West Tyrone for Sinn Fein.