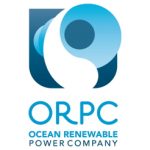 Donegal could be set to become a national centre of renewable energy after a US company confirmed this week it is establishing an Irish base at the Co-Lab at Letterkenny Institute of Technology.
ORPC, the Ocean Renewable Power Company will work with the college and Donegal County Council, with the council's CEO Seamus Neely saying the partnership has the potential to advance the marine renewable energy sector for Donegal and the North West. That, he believes, will be a major economic impetus for the region.
LYIT President Paul Hannigan says this will also have a significant educational impact, and may prove a key factor in the future of the Kllybegs campus.
He says this is another project which has come from recent links with Boston........