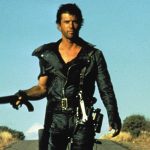 In 1979, George Miller created a cinematic icon in Mad Max. Now, you can experience his adventures back on the big screen for a limited time.
To celebrate the release of Mad Max Fury Road in cinemas from the 14th of May, both Mad Max and Mad Max 2: The Road Warrior are coming back to theatres for a special limited run.
Experience the origin of the character as a fast pursuit cop in a dystopian Australian outback and witness the horrible events which see him reborn as Mad Max. Then go further into the wasteland for the utter insanity which is 1981's The Road Warrior - which still features some of the best car smashing action you'll ever see.
It's a real treat to see these films back on the big screen, where they'll be playing at a variety of locations on the Legacy tour from Saturday the 9th of May 2015.