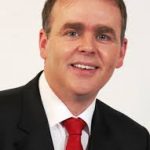 A consultation process has been opened on how best to organise education in Gaeltacht Areas, with a new discussion document published this week.
Junior Gaeltacht Minister Joe Mc Hugh says the proposals are intended to strengthen Irish-medium education in the Gaeltacht as part of the 20-Year Strategy for Irish.
He says children raised through Irish are now a minority within Gaeltacht schools, and the challenge is to reverse that trend............