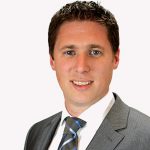 A Northwest MEP has slammed the Governments inaction on the Gweedore Sewerage scheme.
The €13m Gweedore Sewerage Scheme was approved by the then Environment Minister, Phil Hogan, in November 2013.
But although the scheme has been approved and millions of euro have been spent so far, not one pipe has been laid yet.
MEP Matt Carthy says the people of Gweedore have had enough delays regarding this project..............