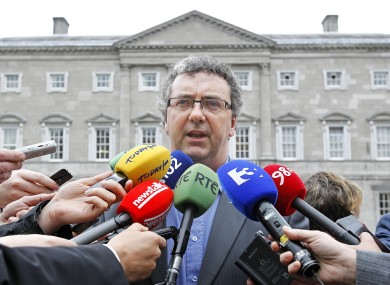 A Donegal Deputy has said that threats that water charges could be deducted from a person's salary or their benefit payments is scaremongering.
The cabinet will meet this evening to discuss plans to remove the threat of jail from people who refuse to pay water charges.
The proposals from the Departments of Justice and Environment will see annual penalties imposed on those who can't or won't pay a number of bills such as the water charge or TV licence.
Deputy Thomas Pringle says this is the government trying to frighten people into paying the charges: