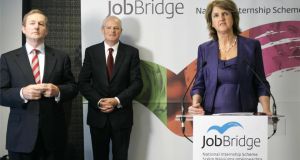 Sinn Féin will launch its alternative to the government's JobBridge scheme in Letterkenny tomorrow.
The party says the document has benefited from the insights of key stakeholders including all te key unions as well as many individual JobBridge participants.
Sinn Fein has been critical of the rate of pay for those on the JobBridge scheme however the alternative being published on Friday does not contain as suggested level of income for participants.
Councillor Mick Quinn says that can be teased out in the future: