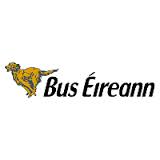 Last ditch efforts to call off this weekend's 48 hour bus strike are underway at the Labour Relations Commission in Dublin.
Unions and management from Dublin Bus and Bus Eireann are holding exploratory talks in a bid to stop the fleet grinding to a halt from midnight.
Buses will be off the road for 48 hours in a row over plans to sell off one in ten routes to private operators.
NBRU General secretary Dermot O'Leary says they're hoping to bring a number of issues to the table: