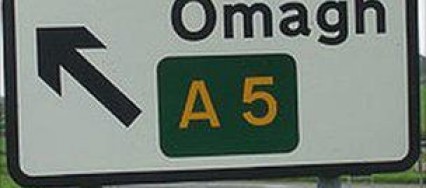 The cost of one of Ireland's biggest ever road projects has hit over £70million - despite being stalled for eight years.
The A5 was given the go-ahead by the Northern Ireland Executive in 2007.
Yet the scheme remains stalled, with a court ruling killing it off for the foreseeable future.
It can be revealed the bill for the A5 road project has climbed to £72m.
This includes £15m spent since the High Court judgment in 2013 which effectively left the scheme in limbo.
In 2007 it was agreed to proceed with the plan, which was to be part-funded by the Irish government.
However, the project has been dogged by setbacks.
In April 2013, a High Court judge quashed a decision to proceed with the scheme.
Prior to the court ruling, some £56m had been spent on the A5. This included £36m on consultants, £14m on contractors and £4m for ground investigation.
The remainder comprised of service fees and land-related costs, including compensation.
Since the court ruling, a further £15m has been spent - around £21,000 a day.
Consultants have received almost £7m while another £6m has gone on contractors.