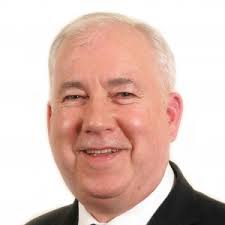 West Tyrone MLA Joe Byrne says his stance is clear on marriage equality.
Calls were made earlier today for him to explain his stance on marriage equality.
It's after the SDLP representative missed a Stormont Assembly vote on marriage equality earlier this week, it is the fourth time he has missed a vote.
Sinn Fein MLA Barry McElduff said Joe Byrne had to explain why he had now missed four marriage equality motions in the Assembly.
But speaking to Highland Radio News, Joe Byrne said the four marriage equality motions that Sinn Fein have put down in the assembly have all been deemed pointless by the DUPs petitions of concern.
And the SDLP West Tyrone MLA is calling Sinn Fein to put forward marriage equality legislation: