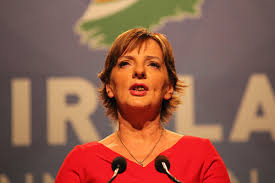 Islands around the country should be categorised as one region in order to qualify for funding from the EU Leader programme.
That's the recommendation from the Sinn Fein MEP Liadh ni Riada.
The Leader programme is supposed to tackle rural isolation and generate employment and stimulate village and town renewal in rural parts of the EU.
However, recent funding cuts to the programme have hit rural regions and many people are highly critical of the government's decision to involve local authorities in running the programme.
Liadh ni Riada says change is needed...........