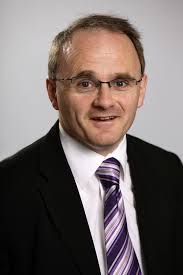 Calls are being made on West Tyrone MLA Joe Byrne to explain his stance on marriage equality.
The SDLP representative was not present for a Stormont Assembly vote on marriage equality earlier this week, it is the third time he has missed a vote.
Sinn Fein MLA Barry McElduff says the SDLP claim their party line is equality.
And he says if this is the case, then Mr Byrne should explain his actions: