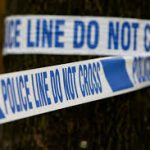 A security operation is continuing in Derry following an explosion in Crawford Square last night.
The blast was reported just before 11 o'clock. No-one was injured, and [olice and army experts remain at the scene while another suspicious object is examined.
A number of residents have been moved from their homes.