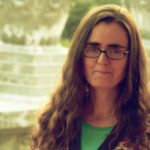 A 54-year-old woman originally from Co Donegal who had been missing in the wake of a huge earthquake in Nepal has been located alive.
Jackie Bushe, who it's understood has been teaching in Nepal for a number of years, hadn't been in contact with her family since April 22nd.
However Highland Radio News has learned that contact has now been made.
The number of people now known to have died in Saturday's earthquake is more than 3-thousand 600.
Experienced Co Donegal adventurer, Jason Black, climbed to the summit of Everest in May 2013, he says it's tragic what has happened: