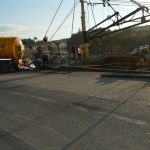 The community in Ramelton is calling for action to remove a semi-submerged mussel dredger which has been moored at the pier there for some time.
The condition of the vessl 'Rival' has been deteriorating after new Department of the Marine rendered it unseaworthy, and the owners could not receive further finance from AIB Bank to make the necessary repairs.
We understand that The Rival has been vandalised, and partly a result of hatches being opened and other damage, it began sinking.
Recently, a picture of the semi submerged boat was posted on Facebook by the the Ramelton Christmas Lights group, who also contacted Donegal County Council.
Initially, they were told that the council could do nothing, but last week, the council deployed specialist pumping machinery to pump out the boat.
Members of the local community are now asking how that will be paid for, with AIB bank denying that it owns the vessel.
On today's Shaun Doherty Show, Gus O'Driscoll, who knows the owners of the vessel, said they've been placed in an impossible position..........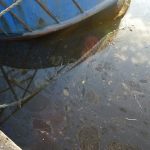 Gus O'Driscoll says there is also an issue over potential pollution, with the River Lennon only recently reopened to salmon fishing.....................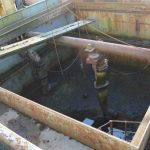 Pictures from the Ramelton Lights Facebook Page