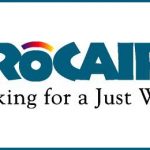 International volunteers and charities are on their way to Nepal following yesterday's earthquake which has left more than 2-thousand people dead.
17 people have also been killed following a 6.7-magnitude aftershock which triggered more avalanches on Mount Everest.
50 Irish citizens are understood to have been caught up in the incident.
Officials in Nepal are urging nations to send aid in the wake of the disaster - the worst the area has seen in more than 80 years.
Speaking to Highland Radio News Eoghan Rice from Trócaire is appealing to the people of Donegal to donate what they can: