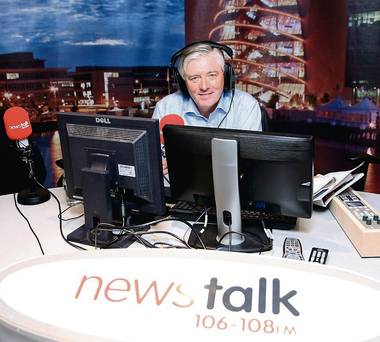 Newstalk presenter Pat Kenny has said he won't say sorry despite a county council motion condemning him.
During an interview with Sinn Fein finance spokesman Pearse Doherty last month Deputy Doherty said there was little employment in the north west, even during the Celtic Tiger.
Mr Kenny responded, however, that there was full employment at the time and people in other counties were prepared to travel to work.
Pat Kenny has insisted that he never suggested Co Donegal people were lazy.
This week Donegal County Council passed a motion demanding an apology from Mr Kenny.
Cllr Noel Jordan put forward the motion, and he says he is disappointed with Pat Kennys response: