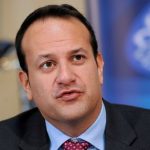 The Minister for Health will visit Derry today to view progress on the North West Radiotherapy Unit.
The cross border unit at Altnagelvin Hospital, which is being part funded by the Irish government, will cater for 90 per cent of suitable cancer patients in the North West of the island.
Minister Leo Varadkar will also meet with his Stormont counterpart Jim Wells this afternoon.