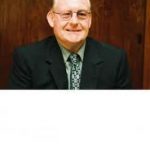 Concerns have been raised following a creeper burglary at a house in the Gleneagles area of Derry.
At approximately 5 am on Saturday morning, two men entered the house and when confronted by the occupant left.
It is thought they took the keys of a blue Octavia Skoda and returned later and made off in the car.
The car was later discovered extensively damaged by fire at around 8.15 am in the Earhart park area.
Cllr Tony Hasson says this has happened before in the Culmore Road area of Derry and is appealing to residents in Derry to be more vigilant............