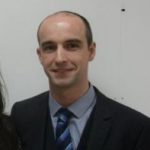 A Donegal County Councillor has called for an end to political parties being funded by public funding.
The State currently provides €14.3m every year to four political parties: €4.9m to Fine Gael; €3.1m to Labour; €2.8m to Fianna Fail; and €1.8m to Sinn Fein, and €1.67 to independents.
Cllr Dessie Shiels raised his concerns at Mondays Donegal County Council meeting, However, only one other councillor, Ian McGarvey, supported his call for members of the Dail to repeal all existing legislation regarding these payments.
Speaking to Highland Radio News, Cllr Shiels said despite the lack of support in the chamber, the current system needs to change.....