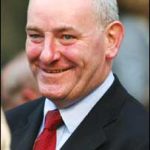 Foyle MP Mark Durkan says there will be 'consternation and frustration' in the North West after it emerged today that work on a second major upgrade of the Derry to Coleraine railway line has been delayed by a further four months.
Mr Durkan expressed concerned that once again, key months are being lost on a vital infrastructural project for the North West, adding that people should not have to constantly lobby to remedy flaws and aberrations in investment planning and delivery.
Mr Durkan says there have been too many delays, both from Stormont and from Translink........