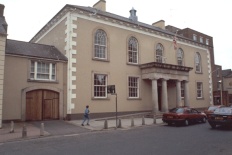 Detectives from Public Protection Branch have charged an 18 year man with rape and attempted rape.
The charges  relate to two incidents in the Strabane area.
The incidents are said to have taken place on 22 March 2015 and 7 April 2015.
He is due to appear at Enniskillen Magistrates Court tomorrow.