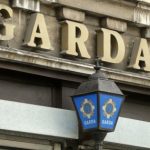 One man has been arrested and a second man is on the run after a man in his eighties was the victim of an attempted car-jacking in Buncrana.
The incident happened at around 530 on Thursday evening.
One man was arrested however the second man escaped on foot.
Gardai know his identity having interviewed him in relation to an earlier incident on Lisfannon beach.
The two men were earlier reported to Gardai at around 4pm Thursday after a white car was seen acting recklessly on Lisfannon Beach.
The car was subsequently abandoned by the men and later seized by Gardai.
The man in his eighties was then the victim of an attempted car-jacking a few hours later just outside Buncrana.
The elderly man was left shaken, but uninjured.
The man who was arrested will appear in court on April 28th, while the other man remains at large, although Gardai do know his identity.
Gardai have thanked the public for their help with the investigation.