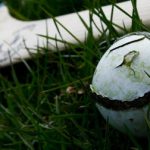 National Hurling League Promotion Relegation Play-Off
Donegal 4-13 Tyrone 4-13
Donegal and Tyrone will have to meet again after Saturday's promotion relegation play off finish in a draw at Owenbeg.
Ronan McDermott scored all four of Donegal's goals while Damien Casey bagged two of Tyrone's with the others coming from the Grogan's of Conor and Sean Og.
Lee Henderson who pointed in injury time to send the tie to extra time ended the game with eight points and Casey finished out his 2-8 total with the match ending point to force another game.
The winners of the replay will play in Division 2b of the National Hurling League next year with losers in Division 3a.
Manager Ray Durack spoke with Tom Comack after the game....